Chinese Web Design Trends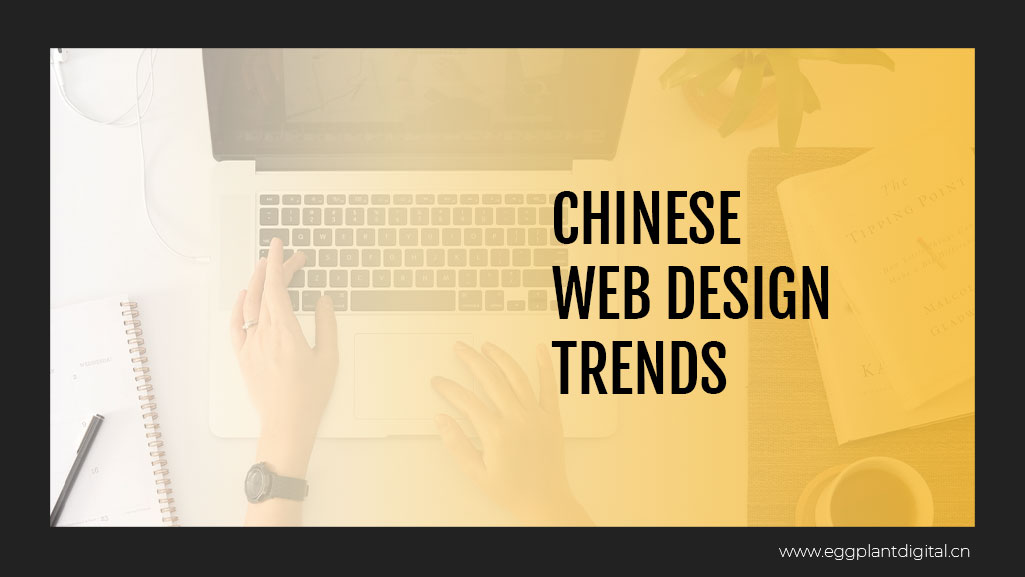 In an ideal world, we would be able to localise a global website to accommodate the local trends of each market, so what are the latest Chinese web design trends we should follow?
Websites made for Chinese users are in many ways distinct from websites catered for the rest of the world. The unique internet environment and user habits of the Chinese audience mean things are often done differently.
Designing a website in the Chinese language and that caters to the needs and preferences of Chinese users requires a bit of research and understanding. If you have ever browsed websites like Taobao, Sina and QQ.com, your first thought may be to ask: why do Chinese websites look so cluttered and messy?
Is Chinese Web Design Cluttered And Messy?
The seemingly chaotic appearance of Chinese websites can be attributed to the following:
Chinese websites tend to prioritise navigation over search. Typing Chinese characters in a search field can be more time intensive than clicking through a navigation. Chinese search bars will often show tags or keywords to click on, teaching the user how to search on any particular website or app.
Chinese websites often display as much content as possible on the homepage. This minimises the need to use the search, and encourages browsing.
A wider variety of colours are used on Chinese websites, this may be seen to be more attractive and interesting to Chinese users.
QR Codes are often used to connect to mobile content, in order to facilitate the large number of Chinese users who access the internet with their mobile devices. QR codes provide users with a seamless and efficient experience.
It is easy to think these are steadfast rules, however when crafting a business oriented website, the latest Chinese web design trends are in many ways closer to what we might see in western web design, but with a twist.
Homepage Videos To Show Not Tell
Most users don't have the patience or time to read long website copy, so videos are a great method to convey a message or idea quickly and effectively. The video does not have to be long, which may negatively effect loading speed (especially on mobile).
Even a 20-second video can deliver the desired effect if it is designed well. It is also notable that many videos featured on a homepage are used as a background and played on a loop.
Recent Chinese websites we have done for The Contracts Group, OAG and Chinese IP Law Firm, all use background video to convey the industry, feeling or brand to the end user.
Minimalist Design – Chinese Web Design Trend
In recent years, many websites have taken a different direction and are implementing more minimalist design techniques. It is not unusual to browse a Chinese website that looks similar to a Western one. Some examples of these include: Apple, Osim, Prada, Lenovo.
What is important to remember, however, is that Chinese users still prefer to be able to browse as much information as possible on the homepage. So, in order to still cater to Chinese tastes, web designers must be able to work on the minimalist trend while still being able to provide users with as much information as possible. Some great examples of brands that have achieved this perfect combination are Xiaomi and Haier.
Enhanced Tag Search Options – Chinese Web Design Trend
A emphasis on tag search or even voice search can help users find content quicker. Chinese language is complex and expansive, consisting of a little over 80,000 characters. It is, therefore, not difficult to imagine that typing in Chinese characters can be more time consuming when performing a simple search.
Using tags to organise content, and provide options in the search box, allows users to click instead of typing, which is faster and smoother than typing in a full word or sentence. Some websites (and many apps) now also utilise voice search, but with so many dialects and accents across China, this function may not be suitable for everyone.

Mobile Optimised Design
In a broad sense, across all industries and websites, there are more Chinese mobile users, than tablet or desktop users. It works out to be around 60-65% mobile users on average. However, it does depend on your particular industry or use case. For e-commerce websites you might see an even higher percentage of mobile users, but for B2B industries, we can often see the number switch to 70% in favour of desktop, and 20-30% mobile. Either way. it is crucial to carefully consider the mobile experience when designing your website.
All the above Chinese web design trends will only get you so far, every website also needs to be focused around the correct messaging, images and content. If you have a lot of content, ensure you have a sophisticated search and tagging function to make the website easy to navigate. If your content is minimal, don't think you have to add more complexity, to make it more "Chinese", just create a design that works for your content.
At Eggplant, we believe in creating designs that present the content the simplest, quickest and most effective way, to make sure users get to the content that matters to them.
The key to developing a successful internet presence in China is through thoroughly understanding the audience and catering to their needs. Our skilled team at Eggplant Digital is here for you, contact us or let us know your question in the comments below.