A Guide To Search Engines In China
The first name that springs to mind when most think of search engines is Google which is undeniably a top dog in the market, dominating an impressive 70% of the search market share. However, in China, the search engine industry is a completely different ball game as Google is comparatively quiet in the list of search engines that are commonly used there.
So what other options are there? Here is a list of the top 5 search engines in China and the one name in the market that dominates them all.
China's Big 5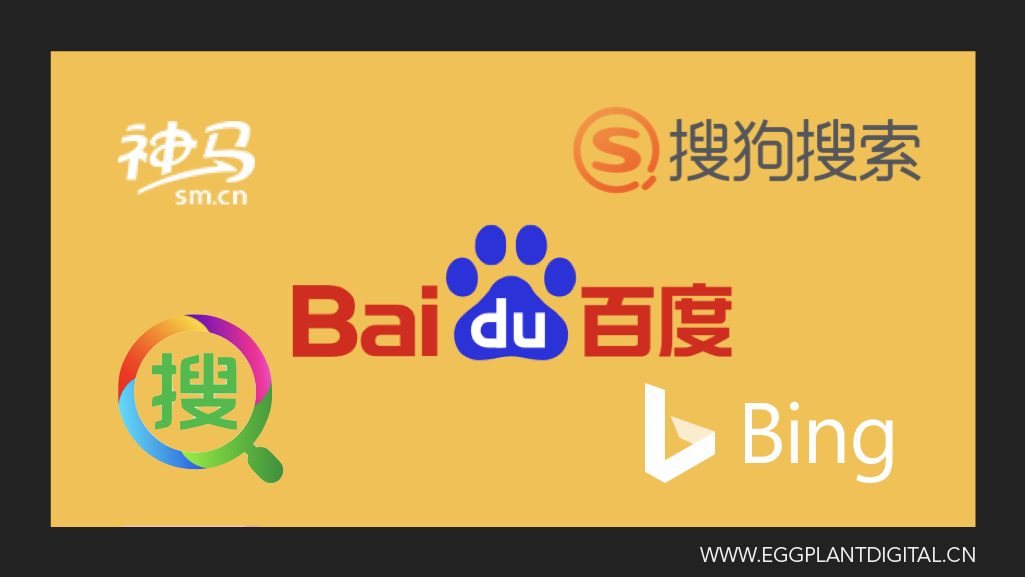 As of January 2020, the largest and most popular search engine in China is Baidu with a market share of 63.5%, followed by Sogou with 26% and Shenma with 4.8%. Rounding out the top five are Haosou and Bing with 2% market share each.
While it is evident that Baidu claims the top honor for now, it is important to take note that the search engine market in China is always on the move alongside shifting trends. The fragmented nature of the Chinese internet where there is a platform serving every need is also a factor contributing to the constant changes to what's hot and what's not. Consumers have the option of going directly to each platform without having to use a general search engine.
Baidu – China's Google
They both dominate in their respective markets and are used similarly as verbs in everyday conversation, synonymous to the word 'search' – for example, you would tell someone to "go Google what you need" or in China, "just Baidu it" ("百度一下"). However, their similarities stop there because Baidu is different from Google in very many ways:
Don't count on appearing on the first page so easily
Frequent users of Baidu will know to skip the first page of the search results completely and head on straight to the second page because there is where most of the organic results will show up. This is due to the massive presence of ads on the first page, though it should be noted that Baidu has made many changes in the last couple of years to free up space on the first page for more organic results.
There is little space for non-Chinese websites
This is because it is a 100% Chinese search engine – made by the Chinese for the Chinese, so it wouldn't make much sense for non-Chinese language sites to rank on Baidu. In order to rank at all on Baidu, it is advised that you have a website with Chinese content and that is hosted within China itself.
No Schema.org please
Baidu does not support the schema.org markup for Rich Snippets, instead opting for their own platform called Baidu Open. Unlike Google, the operating system behind Baidu is more focused on the homepage of a site rather than the internal pages.
Best Practices – Baidu SEO
Get a Chinese ICP License
Having your website hosted on a Chinese provider is the best way to have it rank on Baidu because it prioritizes .cn domains and servers located within China. The paperwork involved in attaining a ICP license seems intimidating at first, but once you get round it, you will find it a good investment in the long run.
Invest in the Baidu Trust System
Badges will be displayed next to your site on the search results page that show a certain level of credibility to users. You can purchase these badges from Baidu in order to boost your ranking and organic click-through numbers.
Learn about Baidu Webmaster Tools
This is the official traffic management platform for administrators on which you can find a vast range of tools to more effectively manage your website and monitor its performance. Submitting your site to Baidu Webmaster Tools will help the search engine spider index your content more efficiently and with more precision.
Optimize your site for mobile
As a whopping 98% of the Chinese internet user market relies on their mobile devices to access data online, it is a no-brainer that you should most definitely optimise your website for mobile. Prioritize mobile-first design for your website or risk having your page layout changed completely by Baidu as they will transcode sites that do not offer mobile-friendly content.