Top Tips For Optimizing Your WordPress Site In China
WordPress provides users with an easy-to-use solution to creating their own website that is both aesthetically pleasing and functional. 34% of websites on the World Wide Web are powered by WordPress, making it a highly popular content management system.
While its reputation is unrivalled in the western part of the world, it has its problems when used in China. For one, the Great Fire Wall in China affects loading speeds of WordPress websites as some plugins and CSS are operated from remote servers. This sluggish loading speed impacts not only users experience but also the site's search engine rankings in China.
Is WordPress banned in China?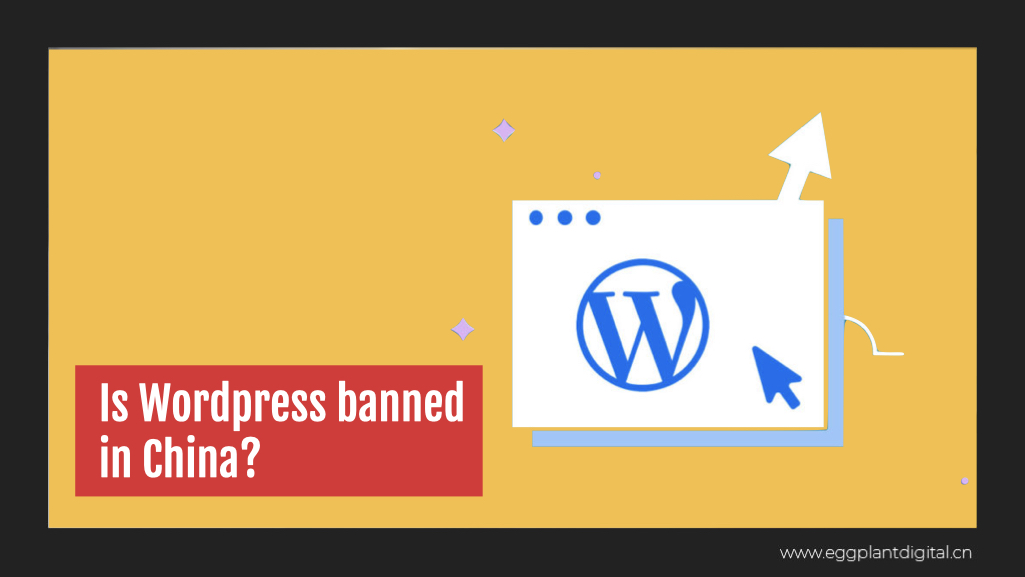 It is essential to differentiate between WordPress.com and WordPress.org, two completely separate platforms despite its similar names. WordPress.com, being a hosting service, is banned in China while WordPress.org is the platform from which website creation software can be downloaded. After you download this website creating software, you will be required to source for a hosting service to publish your site live online. If you are looking to launch your website in China, some of the more reputable hosts include Tencent Cloud, West.cn, Alibaba Cloud and Xinnet.
So, the conclusion is – WordPress.com, the hosting platform is banned in China and WordPress.org is not.
It is crucial to remember to use WordPress themes that are NOT blocked in China, otherwise your website will not be accessible there.
Host from within
Within China, that is. Granted, applying to have your website hosted in China is a tedious process, but the pros greatly outweigh the cons.
Each and every website that is launched in China must go through the Great Fire Wall, and if a site contains content or languages that do not meet requirements, it will be inaccessible. Even if a site does get pass the Fire Wall, there are several filters that will slow down the loading speed, making for an unpleasant user experience.
By having your website hosted on a Chinese server, you will be able to utilise the .cn extension which will increase your brand reputation, as Chinese users tend to associate websites with a .cn domain as being more trustworthy.
Cashing in on good caching habits
What caching means is to store data into a cached memory. What this means is that when someone loads a page on your website, the caching function will copy that page, store it temporarily, and then give a copy of that same page to anyone else that loads it, instead of producing the page every time it is being accessed. Since the copies are only stored temporarily, it is important to clear your cache periodically.
In order to maximise speed options for your website, it is essential that you install a great cache plugin to manage your memory database.
Work on images
One way to manipulate images to increase website loading speed is by changing the resolution of the image to 72 DPI, wh ich is the standard resolution size for internet image files. Additionally, you can also install a plugin that will compress any image that you have loaded on your site.
Another way is to cache images, in order to reduce loading time of the webpage by limiting the number of times an image has to be generated.
Image sprites will allow you to have many images on a single webpage without compromising on the page loading speed. An image sprite combines all the images on a webpage by putting it all together as a single image.
Plug in the right plugins
Website plugins are truly a godsend, as they instantly add dynamism to any website. However, having too many plugins or non-updated, old plugins plugged in to your site will reduce loading speed and weigh down your site performance. It is important to recognise the hazards of keeping on outdated WordPress plugins which include slow speed and security exposures.
Some recommended plugins for your WordPress website that will work best in China:
For the language difference, use Polylang – a multilingual plugin that generates mirrors of every page on the website to allow you to have it set to another language.
For caching properly, use WP Fastest Cache, Super Cache, or W3 Total Cache.
For compressing images, use Imsanity, or WP-Smushit.
As mentioned earlier in this article, the application process to have your website hosted in China is not a simple process. In additional to that, you will have to ensure that the website that you have invested so much money and time on is not eventually blocked on Chinese servers as well. To save yourself the time and trouble, why not hire our team of professionals to do that for you? Contact us!